Shifty Coders
An exclusive community of developers ready to provide air support so you never get stuck while writing code again.
---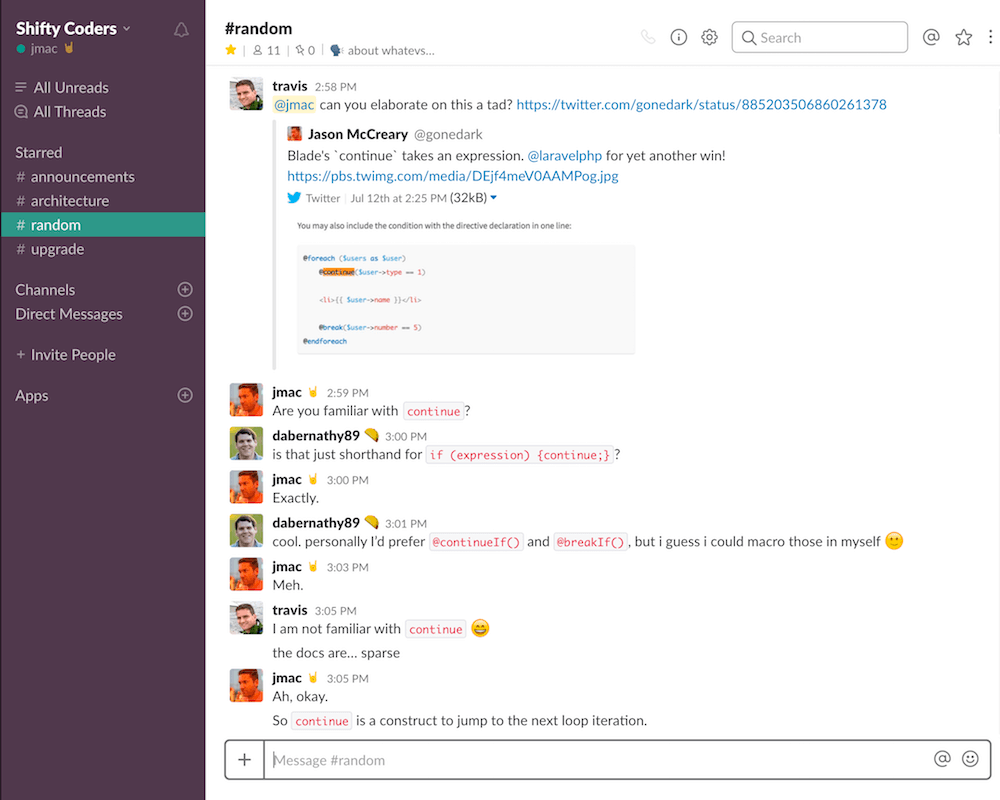 ---
What is Shifty Coders, exactly?
Shift is taking support to the next level by inviting you to join Shifty Coders - our private Slack room.
Shifty Coders provides instant access to a network of Laravel developers focused on answering questions, without all the other noise.
In addition, there are regularly scheduled "office hours" with the creator of Shift and other leaders of the Laravel community. These are designed to provide dedicated support, as well as level up your skills.
Have more questions? No problem, email shift@laravelshift.com for answers.
Shifty Coders
Per account
$15
Billed every 6 months
That's like having a team of experienced Laravel developers on-call for
less than $3 a month
.